A little birdie told us that Ed Simon has been bringing his fabulous readings to the Pearl Spa in Fulton! Get ready to indulge your senses with delight as you experience the ambiance of the Pearl as Ed shares with you on a soul level, offering loving guidance and compassion in every moment of his readings.

The next event is Sunday, July 27th from 11:30 am - 6 pm and we hope to see you there!

The Pearl is located at
8171 Maple Lawn Blvd #100,
Fulton, MD 20759
(301) 776-6948
https://www.thepearlspa.com

Photo Credit: The Baltimore Sun


Beloved Friends:

Happy 2017!

We hope this new year is blessing you with much happiness!

We are so happy to announce that soon you will find new offerings available from Ed. We are building a new page for Ed's new counseling and coaching services. Ed has been working with many of his clients on a regular basis to help support everyone in peeling off the layers to reveal their true selves!

The thing about working with Ed is that he truly cares about everyone that he works with, treats them like an old friend, is funny when you need him to lift your spirits, and is an advocate for the well being and success of all his clients.

That being said, we are so excited to offer counseling packages with Ed that will support your every emotional and spiritual need!

Also coming soon, we will have a beautiful page on Facebook for our community to gather! Ed will be posting weekly quotes, insights, and special offers for all his fans.

It is truly our pleasure to connect with you on this path of kindred spirits! We thank you for making it possible by your support of Ed's work!

With Love & Gratitude,
Ed Simon Production Team




My favorite place in nature is the forest.

​I love feeling the energy of the trees, and they talk to me. The flowers, the grass, all the elementals of nature talk to me. I feel they nurture me and help to bring me information so that I can the people who seek my guidance.

When i meditate, I go to different areas of the universe. I leave my body and go to different places. I see visions of people who need my help. Some of these souls I know, and others I have never met before, but I will soon meet them in the future.

I see the Holy Father, bringing His angels and guides of the Universe together. It feels euphoric. A beam of light that comes down and elevates me to see the Arc Angels and Mary Magdalene also. I ask for guidance and all of them give guidance to me. God comes in and corrects me when I am not doing right.


I feel this spiritual energy and wisdom touch me deeply in my heart. Everything in the Universe comes together into One Faith, One Mind, One God in these moments of introspection.


Powered by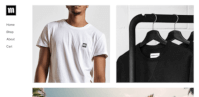 Create your own unique website with customizable templates.